Palm Sunday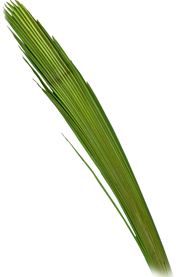 Turning a New Leaf
Are you ready to take Christ seriously — yet?
All that He said?

All that He taught?
All that He promised?
All that He forewarned us against, and all that He admonished us about?
It is the hour of a new leaf in a dying season.
Seize it before an undying winter does not so much as leave an aftermath that you would had lasted a moment longer — a Second Death that is itself undying.
Christ spoke of this ... too. (Saint Mark 9:47-48)
Take this to heart. It is not we who says this. It is Christ Himself!
"Repent of your sins, and of the world, the flesh, and the devil! Today is the acceptable time" — and for many who now read this ... the last.

Editor
Boston Catholic Journal