Audio Book:



by
Father Jean-Pierre de Caussade, SJ (+ 1751)
If you are seeking holiness —
perfection in Christ
— then close your eyes and listen —
to a masterpiece in Catholic literature which has brought countless souls to the road of perfection
through utter simplicity in:




The Abandonment to Divine Providence
Many of us are so busy that, sadly, we no longer have the luxury of reading, especially what is most important to us in our lives in Christ within Holy Mother the Church. Such vast treasures await us! ... and yet we cannot acquire them. Now you can. Are you driving to work? Make a CD of this audio book, and as you linger in traffic, listen to this classic in the treasury of the Church that is placed within the greatest spiritual writings of Her Saints, together with The Imitation of Christ, as the most popular and widely read works beside Sacred Scripture itself. Here you will the find the instruction that had formed the spiritual lives of countless Saints — and which will bring you to the depths of the Heart of Christ, the love of God ... given you each moment in the most ordinary duties, in the most unremarkable chores, through which God comes to you every moment of every day. You will find the gift God gives you unceasingly: Himself in "the Sacrament of the Moment."

Click on each chapter to listen to it.


To download a chapter, right-click on the chapter number and choose: "

Save Link As

..." in Google Chrome and Mozilla Firefox or "

Save Target as ..." in Microsoft Edge, and save it to your desktop.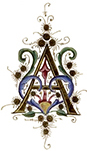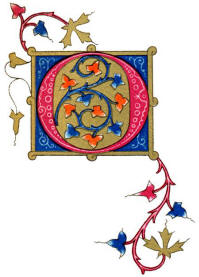 ---
To Download the ENTIRE book, Abandonment to Divine Providence

free, as an ISO image that you can burn directly to a CD

New February 26, 2021



Simply RIGHT-click on the icon above and choose "Save link as...".

Download the ISO image to your desktop (or wherever else you wish to save it on your PC)

Place a blank CD into your CD drive

Then simply RIGHT-click on the ISO image you have saved and choose: "Copy image to CD/DVD". It is that simple! Your Catholic prayer CD is made.

A free PDF file of the entire book is available (York University, Toronto, Ontario CA)

(to download any file, right-click on any of the numbers above, and choose: "Save Link As ..." in Google Chrome or Mozilla Firefox or "Save Target as ..." in Microsoft Edge, and save it to your desktop.)
_______________________________

OTHER FREE AUDIO FILES AVAILABLE:

Copyright © 2004 - 2021 Boston Catholic Journal. All rights reserved. Permission is granted by the Boston Catholic Journal for the copying and distribution of these audio files under the following conditions: No additions, deletions, or changes are to be made to the audio files in any way, and the copies may not be sold for a profit.
NOTA BENE: You are free to use any media that appears within the Boston Catholic Journal providing that any media through which it is presented in any way is duly respectful of the religious nature of the images, graphics, text, or audio files used. Under no conditions are such media to be used for sacrilegious purposes or to promote teachings, doctrines, or agenda in conflict with, or contradicting, the authentic teaching of the Magisterium of the Holy Catholic Church whose See is in Rome. Any such media whatever, including graphics, images, text, and audio files that are derived from the Boston Catholic Journal must not be sold for a profit, nor reproduced to the end of being sold for a profit. The Boston Catholic Journal must be credited as the source of any graphics, images, text, audio files, or other media that appear within the Boston Catholic Journal. We have found these stipulations necessary to prevent the abuse, or improper use, of these media to promote contempt for God and the Church — rather than promoting devotion to them.
---