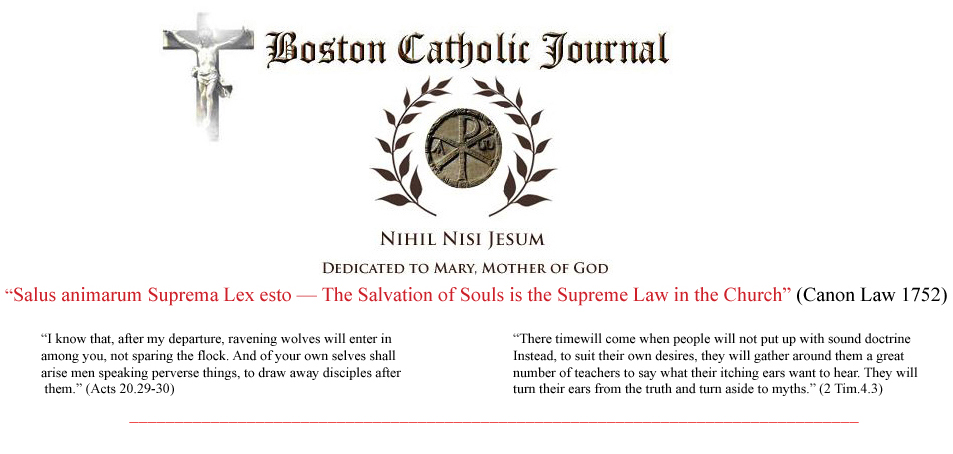 To One Who Fears Death and Dying
"Numquid apertæ tibi sunt portæ mortis et ostia tenebrosa vidisti?
"Have the Gates of Death been opened unto thee? Or hast thou seen the Doors of the Shadow of Death?"
( Job 38.17)
"

Consummatem est

"

— It is finished

Christ spoke these words upon the Cross when the will of the Father had been accomplished, done, fulfilled, consummated.

At the end of our own journey, we, too, must recognize — even if we do not see it — as the face of the Father was hidden from Christ – that it is accomplished.

The hour is come.

It is the hour, not of darkness nor desolation, not of dereliction, but of fulfillment – the Father's will has been fulfilled, accomplished, in us. We have no more to do. Nothing more to offer.

It is perfection.

At no other time in our existence will be be able to utter, to repeat these unspeakably beautiful words. Only once. "Consummaten est!"

It is not an end. It is a consummation; the divine purpose for which you have been created has finally been fulfilled. Is this cause for sadness?

No, my child ... it is cause for joy!

Fulfillment is not an ending. It is a perpetual enactment ... of perfection, of being brought to that perpetually unfolding state that is the perfection of our being in God —Who is infinite and inexhaustible, and ever unfolding, in greater glory still, His being to us, before us, within us! It is ecstatic perfection.

There are no ends, only the fulfillment of being, and even this is not an end – in fact, it is not even a fulfillment, but yet another act of becoming, of becoming perpetually more than we were, more than we are.

God, my little one, has created us in His image. It is everlasting. Beyond this passing life on earth, He is infinitely, eternally unfolding before us – revealing ever more, always more, eternally more, of Himself to us.

In our beholding, participating in, that inexhaustible unfolding of ever deeper, ever greater, ever more beautiful facets of God's being, we experience the perpetual unfolding, ever increasing perfection of our own being that is made, enacted, in that image into which He pours Himself inexhaustibly ... which is to say, eternally.

Death as an ending? No ... in the most profound sense it is the end of all ending.
Fear death? Why, my child, would you fear death?

Do you know something I do not?

Socrates asked this of those who encouraged him to flee from it. It is, he understood, and we too must understand, the pretense of knowledge, of knowing what we do not know, of presuming what we have not experienced; of what no one has experienced and subsequently revealed to us. Except for One – Jesus Christ.
And what does He say about it?
"I will raise him up!"1

"Come, beloved of my Father!" 2

"Today you will be with me in Paradise." 3

"God shall wipe away all tears from their eyes: and death shall be no more, nor mourning, nor crying, nor sorrow shall be any more, for the former things are passed away." 4

"He that believeth in Me, although he be dead, shall live." 5

Why, then, would you think that — of all the experiences you have had in your life, so many that are so beautiful — that death will be like, not the most beautiful, but the worst experience you had ever had or imagined? Why single out that one terrible experience — and anticipate that death will be like it — rather than your many beautiful experiences in life? Out of the many, many experiences, why ... why this one?

Do you not see that you fear what you only pretend to know, presume to be, fear to be – and with no warrant whatever?! What madness is this?

Put such thoughts from your mind. They have no place there, for they are not true — which is to say, that they are not real. It is a snare set by the evil one. Listen not to the father of lies, but to Jesus, the Author of Life:
"Come beloved of my Father!"


"Today you will be with me in Paradise."
Do you not yet understand that when Jesus cried out on the Cross, "Why have you forsaken me?", it was our abandonment, our desolation, our fears, our emptiness ... that He took upon Himself ... nailing it to the Cross through His Most Sacred Body.
He took it away from us and took it upon Himself — why — why would He have taken it ... just to give it back?

Shall we also pay the penalty for our sins?
We would then empty His Sacrifice completely. Utterly. He would have died in vain; died for no reason. Certainly not for you and me ...
Did He not take upon Himself our illnesses and fears as well as our sins? Was this not the blood He sweated in the Garden of Gethsemane? The fear? What would have been yours. What would have been mine! He spent the night in the Garden of Gethsemane so that we would not have to!

You still fear, I see — but, really, I must ask you: Who is it that will come to greet us in that hour?
The Beloved!

Does not our God ever speak to us in terms of the Bridegroom to the Bride? What, child, ought this suggest to you in the way of death and dying?
Should we not, rather, anticipate the moment of death as something akin to that inexpressibly beautiful moment of conjugal climax? As an ineluctable, final, total and unutterable culmination of joy, fulfillment so great, that it sunders soul from body ... and finally attains to union with the Beloved?

Not Ending ... but Ecstasy!
The moment of death is rapturous; it is a making permanent in eternity what is fleeting on earth, in the body. Total fulfillment! Total love consummated! An entering into God, a clinging to Him as lover enters the beloved and clings to her at the moment of consummation, making himself one with her, indistinguishable from her .... when the bondage of isolation is burst and our life becomes one with another's — but ever more profoundly, ever more beautifully, in God Himself.

I know what you fear — but you fear needlessly. In that hour you will not feel isolation, aloneness, emptiness, impending darkness .... oh, no! you will feel the embrace of God in a way that will make it impossible for your finite body to accompany your infinite love to Him ... it will be a moment of unutterable ecstasy, consummation, union.
Aloneness? No, no, my little one ... no ... union! Your life entering His, His life entering yours — perfectly! He will take you to Himself!
Does the Bridegroom leave the bride in her chamber alone on the night of the consummating of their love?! You will not be alone. You will not be afraid. You will never be alone thereafter, and never know anything of fear again. What awaits you is far more beautiful than ever you imagined, than has ever entered your heart.
You will not spurn His embrace ... you will breathlessly hasten to it!

Editor
Boston Catholic Journal

Printable PDF Version
___________________________
1 St. John 6.40
2 St. Matthew 25.34
3 St. Luke 23.43
4 Apocalypse 21.4
5 St. John 11.25
---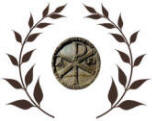 Totally Faithful to the Sacred Deposit of Faith entrusted to the Holy See in Rome

"Scio opera tua ... quia modicum habes virtutem, et servasti verbum Meum, nec non negasti Nomen Meum"
"I know your works ... that you have but little power, and yet you have kept My word, and have not denied My Name." (Apocalypse 3.8)
Copyright © 2004 - 2021 Boston Catholic Journal. All rights reserved. Unless otherwise stated, permission is granted by the Boston Catholic Journal for the copying and distribution of the articles and audio files under the following conditions: No additions, deletions, or changes are to be made to the text or audio files in any way, and the copies may not be sold for a profit. In the reproduction, in any format of any image, graphic, text, or audio file, attribution must be given to the Boston Catholic Journal.