---
of Christ

an Audio Book

---
---
---
Suggested Reading:

---

Learn your Faith through this free series of video presentations by
Dominican Friars

St. Thomas Institute

---

Pope Saint Pius V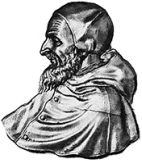 Pray for Holy Mother Church,
for heresies abound

---

Write us:
editor@boston-catholic-journal.com

Boston Catholic Journal

HOME
---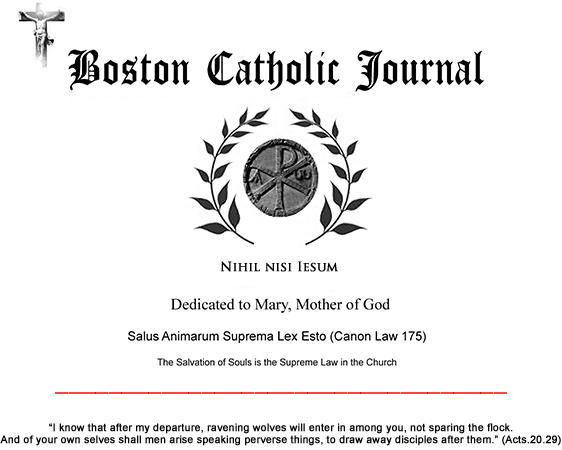 Zachary's thoughts on abortion — a child delivers the lecture of a lifetime

The Lecture of a Lifetime


by a Child ...

in four minutes flat!


Zachary's thoughts on abortion — a child delivers the lecture of a lifetime

"Jesus said: I confess to thee, O Father, Lord of Heaven and earth, because thou hast hid these things from the wise and prudent, and hast revealed them to the little ones." (St. Mat. 11:25)
Christ

asked the Pharisees,

"Is it lawful to save life, or to destroy it?'

But they held their peace.

" (

St. Mark 3.4)


Will you ... too?
____________________________
Source: https://www.youtube.com/watch?v=m-qgcpxtudc
Uploaded by katiekate51189
---

Totally Faithful to the Sacred Deposit of Faith entrusted to the Holy See in Rome

"Scio opera tua ... quia modicum habes virtutem, et servasti verbum Meum, nec non negasti Nomen Meum"
"I know your works ... that you have but little power, and yet you have kept My word, and have not denied My Name." (Apocalypse 3.8)
Copyright © 2004 - 2023 Boston Catholic Journal. All rights reserved. Unless otherwise stated, permission is granted by the Boston Catholic Journal for the copying and distribution of the articles and audio files under the following conditions: No additions, deletions, or changes are to be made to the text or audio files in any way, and the copies may not be sold for a profit. In the reproduction, in any format of any image, graphic, text, or audio file, attribution must be given to the Boston Catholic Journal.